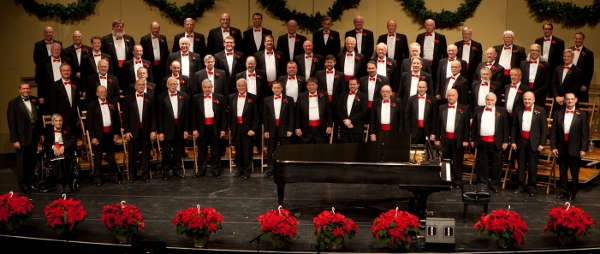 Mendelssohn Club of Albany at the Egg for the 2011 Holiday Concert
Since its inception in 1909, this male chorus has become the longest continuously performing arts group in the Capital District of New York State.
The Mendelssohn Club of Albany is composed of men with a variety of occupations and interests who live in the greater Capital District, Hudson Valley, and Berkshires. The Club is dedicated to preserving and presenting male choral music and blends musical experiences with fellowship for members through rehearsals, concerts and other musical events, afterglows and social gatherings.
The Mendelssohn Club has subscription concerts in December and May, with its December concert marking the official onset of the holiday season for many in the area.
The Club has performed outside the local area in the past in such venues as Carnegie Hall or the Mormon Tabernacle in Salt Lake City, but mostly we sing right here in the Capital District. We frequently will sing the National Anthem at sports events, and regularly sing at Albany's Tulip Festival in Washington Park. We have performed in many benefit concerts such as the "Voices of Hope" benefit at the Delmar Methodist Church in March of 2012.
The Club performs a mix of music: show songs, hymns, spirituals, classical, pop. These pieces come from a wide range of male chorus literature from around the world, singing mostly in English, but also in Latin, German, Italian, etc. Music selections may be a capella or accompanied, usually by piano, but sometimes by other instruments.
A guest artist or group is engaged for each subscription concert and the Club frequently performs selections with the guests. Recent guests have included Donny Ray Albert, Hair of the Dog, Skip Parson's Band, Carolee Carmello, String of Pearls, and Kindred Spirits Quintet. A complete list can be found in our history of past subscription concerts.
Organization of the Club
The Mendelssohn Club is governed by an elected Board of Directors comprised of four officers (president, vice president, secretary and treasurer) and nine board members. The officers and board contract for the services of the conductor, accompanist and concert coordinator, who are salaried employees of the Club. Officers are elected to two-year terms and board members serve for three years. Much of the Club's work is done by standing committees. For example, a Music Committee, comprised of several Club members and our conductor, selects a concert theme, music and programs for the upcoming concert season. Other standing committees include Auditions, Concert Arrangements, Tickets, Finance, Publicity, Social Activities, to name but a few.
Conductor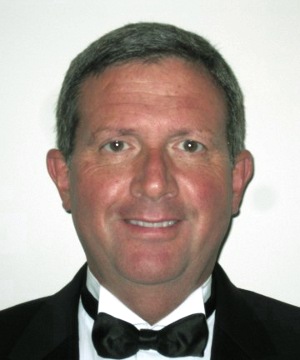 Jeffrey L. Vredenburg is the Club's conductor. Mr. Vredenburg is a graduate of the Crane School of Music, State University College at Potsdam, New York where he majored in Music Education, Voice, and Piano. His post-graduate education includes a Master's Degree in Curriculum & Instruction from the State University of New York in Albany and choral conducting seminars with Donald Neuen, Dale Warland, Robert Page, Gregg Smith, and Margaret Hillis. Mr. Vredenburg retired after 33 years as the Music Department Head at the Saratoga Springs City Schools where he taught Music Theory and directed three choruses in the high school. The Choraliers, his most select group, have received the highest ratings at NYSSMA competitions and national music festivals all along the eastern seaboard and in Canada. He has also been a guest conductor for Junior & Senior High School choral festivals and Area All-State festivals in New York State and Massachusetts and is a major organization judge for NYSSMA competitions. Currently, he is working for the Crane School of Music, State University College, Potsdam, New York as a college supervisor for the Capital District music student teachers. Jeff lives in Saratoga Springs, New York with his wife, Brenda.
Assistant Conductor
Our assistant conductor is Michael Wright. A singing member of the Mendelssohn Club since 1992, Michael leads sectional rehearsals and pinch-hits as conductor and accompanist. He holds bachelor's and master's degrees in music from Indiana University where he studied piano with Jorge Bolet, Enrica Cavallo-Gulli, and Shigeo Neriki. He is currently the conductor of the Catskill Glee Club and the Yankee Male Chorus.
Accompanist
Pianist Michael Clement was trained at the Eastman School of Music, University of Arizona, and University of Southern California. Michael has performed concerts throughout the US, and has served as music director of Opera Excelsior, vocal coach at the College of Saint Rose, accompanist at Skidmore College, and music director of Emmanuel Baptist Church, Albany, New York.